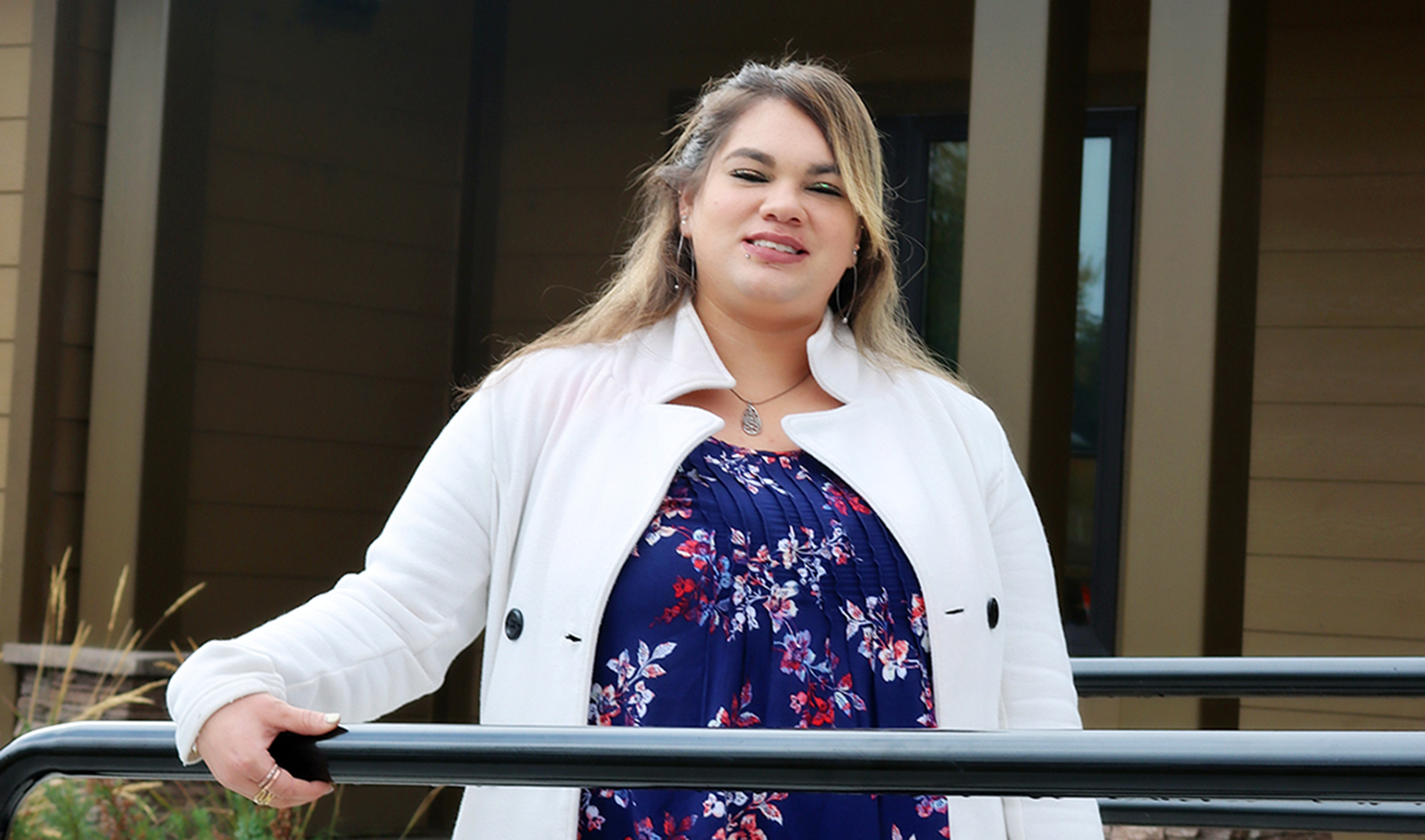 09 Dec

Meet Allison
Thanks to you, Allison has been given a life-changing gift this Christmas.
"I'm fully restored because of God."
Not long after she was married, Allison learned the husband she'd met online – and grown to love deeply – wasn't the man she believed him to be.
"He turned controlling and abusive, mentally, physically, emotionally," she explains. He took away her cell phone… isolated her from loved ones… and repeatedly threatened to kill her.
Finally, in a crime too horrific for words, he took her mother's life and forced Allison to flee with him. The couple was apprehended and held in jail. Although Allison was innocent, it was the situation she needed to be freed from her captor. When authorities released her, she came to our doors, grief-stricken, traumatized and longing to build a new life.
"I'm so blessed to be part of this program and I know my mom is proud of me."
Allison joined our Discipleship Recovery Program, where through faith-based classes and the compassion of our counselors, she's embracing God's love, living by His Word and allowing Him to heal her heart. "I take personal time for myself every day to pray," she says. Most important to her recovery is understanding her mother is in God's hands. "I would do anything to have her back with me, but I know she's with the Lord and she's happy. She was a very godly woman."
As Allison regains her confidence and peace of mind, she feels God calling her to help other women who have experienced abusive relationships. "I want to share my story to inspire them if they feel lost or hopeless. God is there for them and they will prosper from a relationship with Him. That's what happened to me."
While the holidays are difficult without her mother by her side, Allison is so grateful to you for the wonderful gift of a new life. "I'm very blessed and thankful because I have her spirit in me and I know God has a plan for me."
To read the most recent issue of Transformations, click to download.
Help other people like Allison…
Allison's story of hope and healing is inspiring. Our long-term recovery programs exist to help other men and women find healing. Will you provide this help to others?
DONATE TODAY!