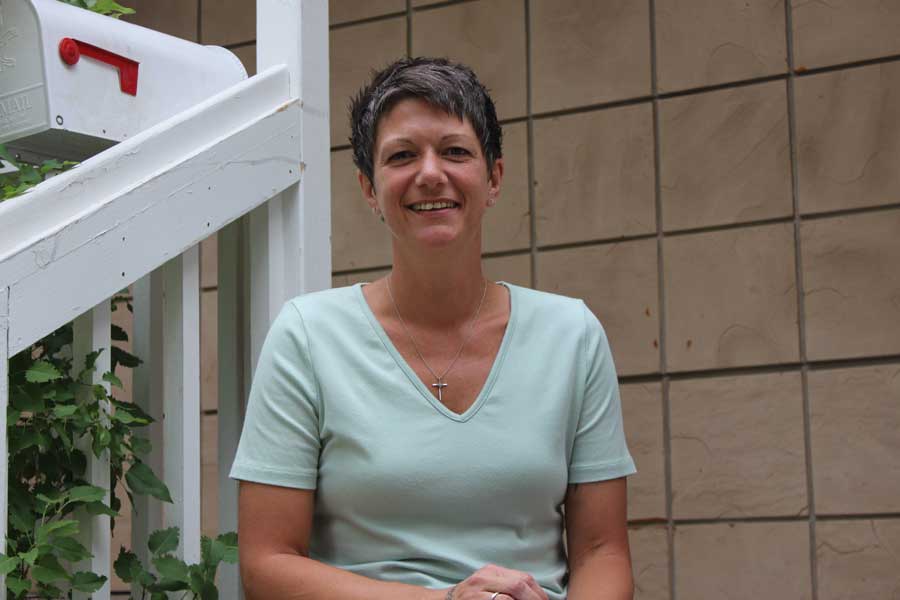 19 Dec

Meet Misty
Thank you for bringing GREAT JOY to hurting people!
"I was always climbing the ladder," Misty says, "always searching for more. More education. More job titles. More money." But by the time she reached 40, she felt something was still missing. "I knew there had to be more to life, but I just didn't know what to do."
So she pulled up stakes and moved – from the east coast to the west – thinking a change of place and pace might ease her heart's unrest. Instead, through a series of events she still can't comprehend, she was incarcerated. But that's where she found the abundance of life she'd been searching for.
In prison, she was visited by pastors and a representative of Wyoming Rescue Mission. "I accepted the Lord," she says, "and I started reading the Bible and learning instructions for life – the answers to everything."
When she was released, she came to WRM to transition back into the community… and strengthen her walk with God.
Here, she says, the faith-based classes are transformational. And she is encouraged by the network of community support available to help her find a job and housing. Through her servanthood duties in our Thrift Store, she gained experience essential for demonstrating responsibility and completing a resume. She returned to college and earned a Clinical Medical Assistant certificate, which she plans to use to serve the Lord helping others through medical mission trips.
Today, Misty recognizes that while she was never starving on the streets, she was starving for the Lord. "I was just as lost as anyone else."
This year, Misty will be celebrating Christmas as a new creation, filled with the great joy of God's love. And she's grateful for gifts from friends like you, who have given her the opportunity to build a new life in Christ. "Thank you for having a soft heart, open to the
Lord."
To read our Holiday 2020 issue of Transformations, click here.
Help other people like Misty…
Misty's story of hope and healing is inspiring. Our long-term recovery programs exist to help other men and women find healing. Will you provide this help to others?
DONATE TODAY!