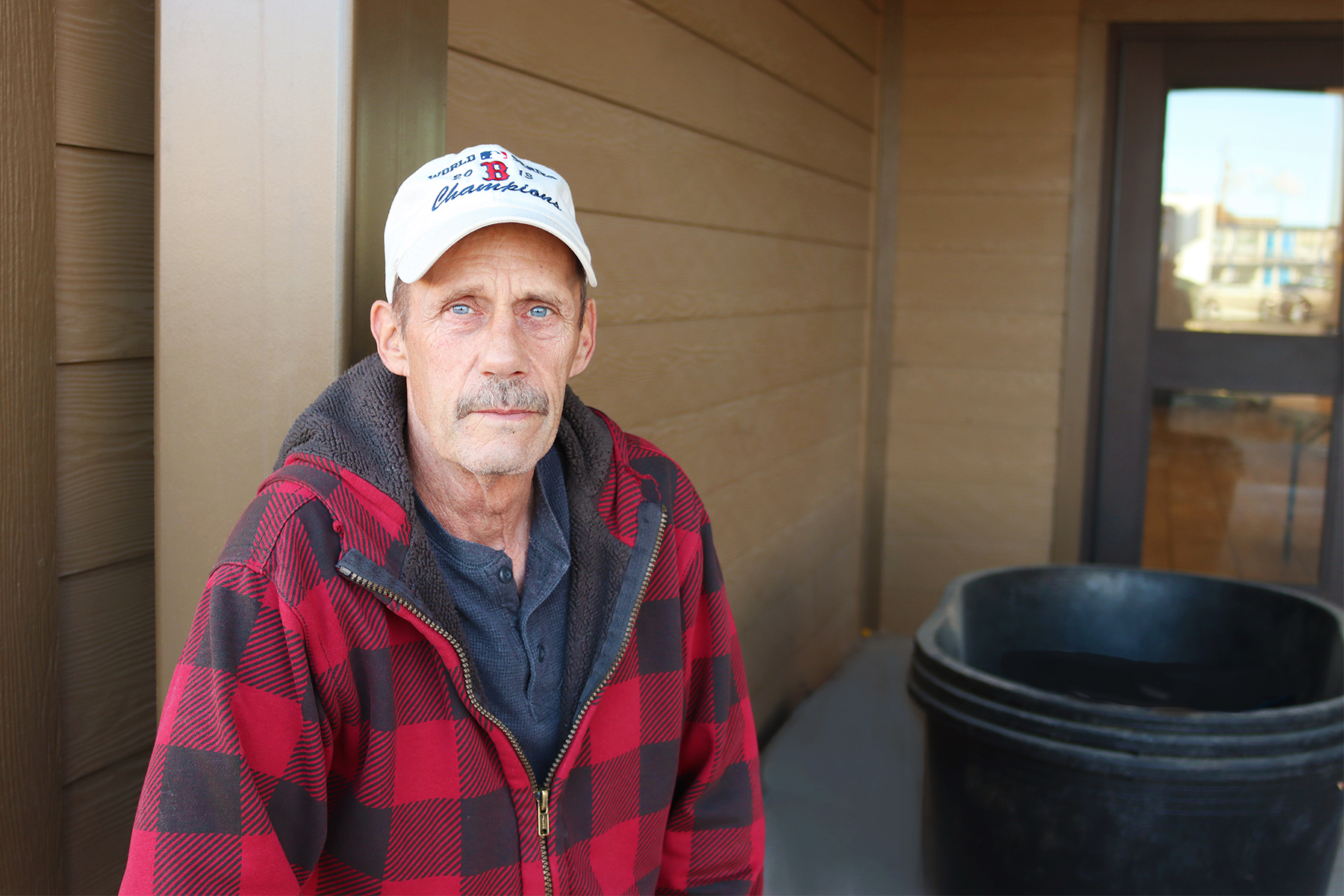 28 Feb

Meet Marty
Marty is celebrating new life this Easter! Thank you for touching his life with hope.
"Now God is in charge of my life and I'm living the way I was meant to."
When Marty was a boy, his life was filled with tragedy. "I had a terrible upbringing. My mom shot my abusive dad in self-defense, my youngest brother died in a car wreck and my older brother was murdered," he says.
He was overwhelmed with grief and anger, and when he was 18, he began numbing his pain with alcohol. "I used it to forget, and before you know it, I was addicted."
For 40 years, alcohol controlled Marty's life. "I wasn't responsible or reliable. I quit jobs and wound up getting a divorce because of my drinking."
He completed several rehabs over the years, but always relapsed, most recently while he was passing through Casper on his way east. This time, however, he landed in trouble with the law and wound up in jail. "I knew I wasn't living the way God wanted me to live. He wanted me to change," Marty says.
When he was released from jail, Marty entered our Discipleship Recovery Program, where chapel services and Bible studies strengthened his faith. "God brought me here because His Word is here and it's filling a void in my life."
"I have the Word of God in me now."
Through faith-based life skills classes, Marty has also been processing his grief and developing healthy coping skills to see him through whatever life sends his way. "The biggest thing they've taught me is that I don't have to be alone. If I'm struggling, I can always talk to somebody here at the Mission."
After graduation, Marty plans to retire, work part-time and continue growing in his faith. "I'm going to find a home church, volunteer at the Mission and let God continue doing His work in me," he says.
Your generous support has filled Marty's life with love, encouragement, and most of all, hope this Easter season. "Before I came to the Mission, I was hopeless, but now God is in charge of my life and I'm living the way I was meant to."
To read the most recent issue of Transformations, click to download.
Help other people like Marty…
Marty's story of hope and healing is inspiring. Our long-term recovery programs exist to help other men and women find healing. Will you provide this help to others?
DONATE TODAY!