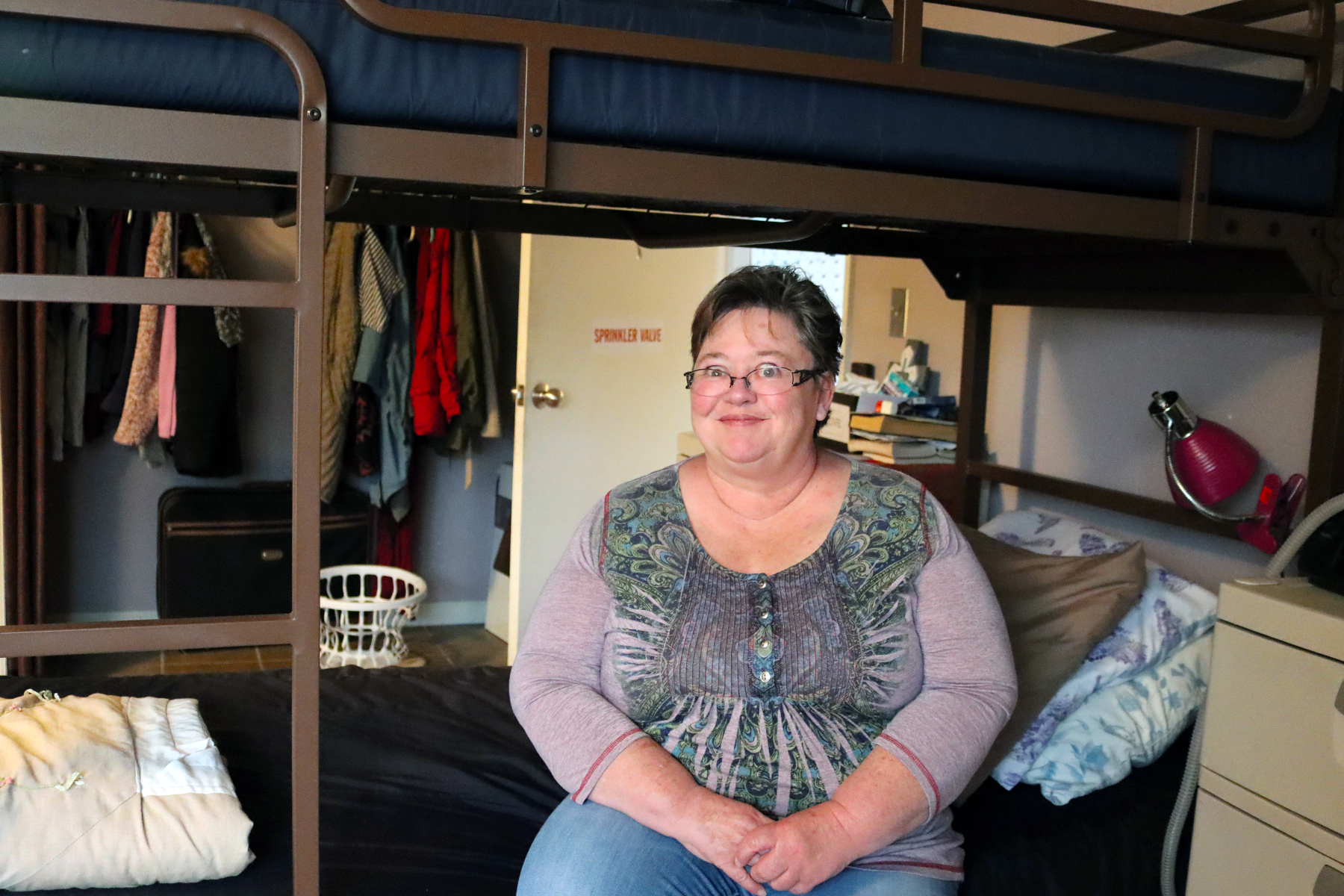 21 Jun

Meet Chris
Chris is celebrating new life this Summer! Thank you for touching her life with hope.
"I found a relationship with God again!"

When her marriage of nearly 30 years ended, Chris was heartbroken… and lost. She moved to Casper to live with her daughter, but the arrangement fell apart – damaging their relationship and deepening her despair. She found a job and stayed with coworkers and other acquaintances until she'd worn out her welcome and run out of options.

Finally, with nowhere to lay her head – and unsure where her life was headed – she came to Wyoming Rescue Mission. "I'd never been in a homeless shelter in my life," she says, unaware that we offer so much more than a bed.

"They help you with everything," she found, initially referring to essentials like food, clothing and hygiene items. After joining our Discipleship Program, however, she realized her whole life was being transformed.

While she'd once had a relationship with God, her struggles and hardships had made her angry and bitter. Through our faith-based classes and guidance from our Christ-filled staff, her heart began to heal… she forgave those who'd hurt her… and her walk with the Lord was restored.

"A lot of people have said to me, 'You've changed since you've been here,' and I feel the difference," she says.

Now completing the final phase of our program, Chris is looking forward to returning to school to study medical billing and coding – and to find a job and housing. She's grateful for the resources she has received through WRM's partnerships in the community and the friendships she has built with other women in our care.

And she's especially pleased to have her daughter back in her life. "We go out for coffee and talk," Chris says. "It's nice to be able to do that again."

Chris is thankful for the kindness and compassion of loving neighbors like you – and how you have given her peace and hope. "I'm grateful for the Mission giving me a home and everything that goes with it. My future looks bright and I feel blessed for sure."

To read the most recent issue of Transformations, click to download.
Help other people like Chris…
Chris' story of hope and healing is inspiring. Our long-term recovery programs exist to help other men and women find healing. Will you provide this help to others?
DONATE TODAY!