22 Jul

Brad Hopkins Receives Try Award
WRM's Executive Director Will Receive This Year's Cowboy Code Try Award.
Every year The Mick & Susie McMurry Cowboy Code Try Award honors a person in our community who has lived the Cowboy Code to its fullest, someone who has persevered in the face of challenges. "The Try" is that special characteristic which contributes to success in life—along with perseverance, hard work, and loyalty. It's that quality within oneself that allows a person to overcome obstacles with courage and tenacity. This year's recipient of the Try Award is our Executive Director, Brad Hopkins.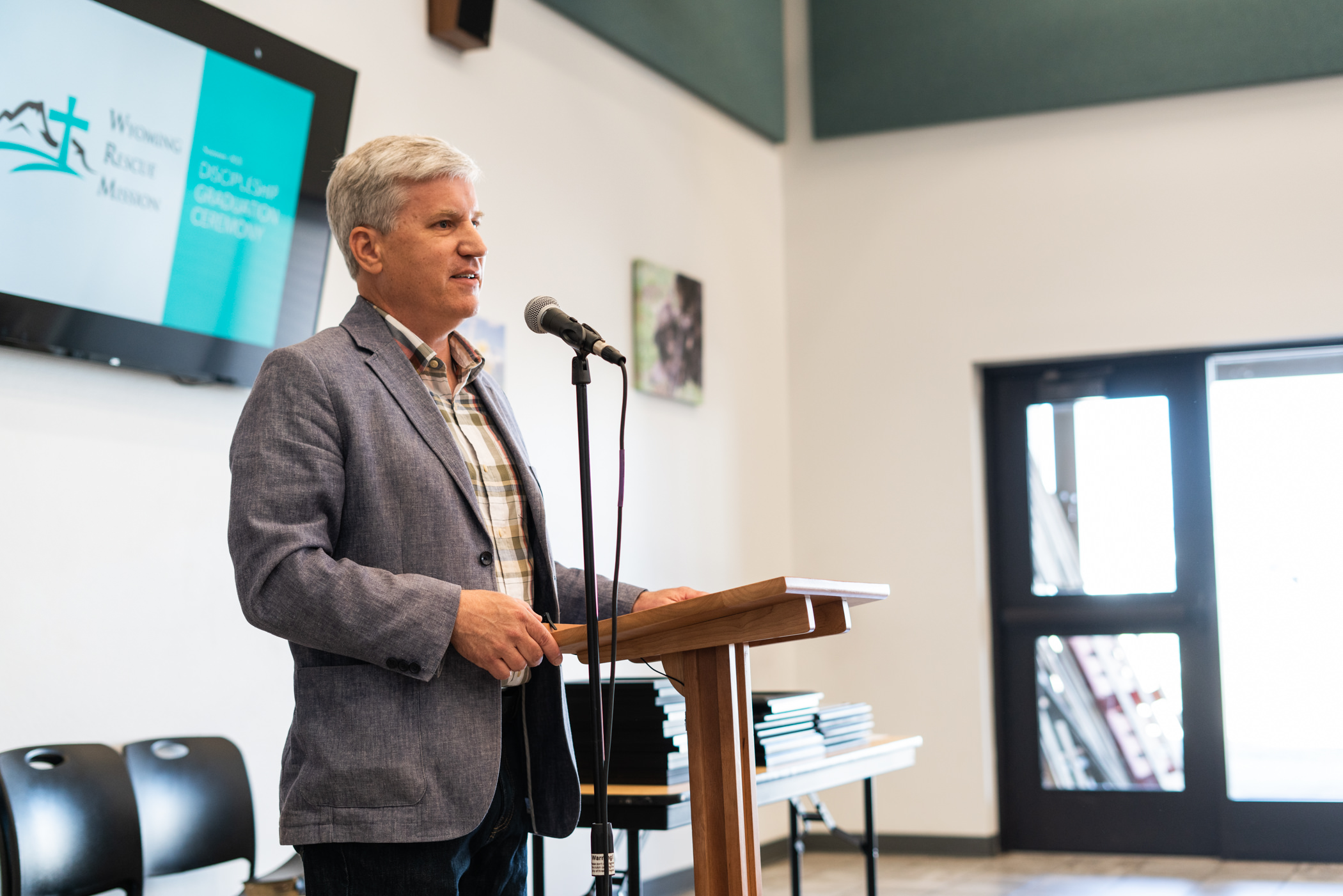 Brad knows the struggles of those in the community that we serve intimately. He and his wife were left homeless after a failed career move. From this experience his compassion for the homeless and needy developed, compelling him to work to help restore the lives of the most vulnerable. A pastor by trade, Brad has worked with the homeless since 1999. He began his career at Denver Rescue Mission, and in 2017 became the Executive Director of Wyoming Rescue Mission. As the Executive Director of Wyoming Rescue Mission, Brad led us through a capital campaign that tripled our space. The growth of our Park Street Center has allowed adequate housing for the 2,500 men, women, and children experiencing homelessness annually in Casper. Also, under his leadership, we have opened two thrift stores that provide revenue and job placement opportunities for guests at the Mission.
We are so proud of our Executive Director for this achievement, and thankful for all of his hard work and service to the people of this community!
The Mick & Susie McMurry Cowboy Code Try Award will be presented to Brad at the 24th Annual Awards & Recognition Breakfast. The breakfast on September 14 will also honor Brad and Jan Cundy for their tremendous impact on the community and features a keynote address by Willie Robertson–hunting enthusiast, CEO, and former star of Duck Dynasty.
If you are interested in attending the event, and celebrating with us, please contact us at 307-473-3002 or email us at
marketing@wyomission.org
.